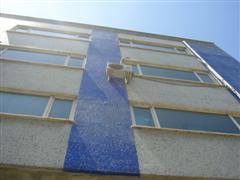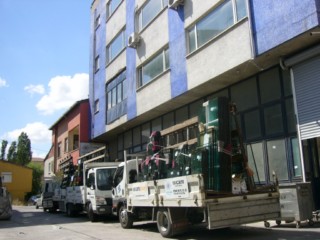 Our company that is a family business entered to sector in retail glass in 1885.We began double-glazing production with mainly registered
construction,glass, mirror decoration, double glazing selling and commitment in 1993.
It has increased the production capacity of double-glazing with glass washing and merge machine that is brand of MALNATI in 1994.
ın 1995, It enriched the production with karolage glass and e.t.c varities in area of 1000m2.In that parallel,it increased the number of
customers.By monitoring political objectives as quality production and customer satisfaction,in 2001,it renewed the entire machine park as
BOTTERO brand glass cutting,CASTELMEC brand washer assembly and it renewed the pressing machine and other auxiliary machinery.
According to the performance and sales amounts in 2003,it became ŞİŞECAM industrialists dealer.it became an authorized manufacturer of ISICAM in 2005.After the end of one year (2006) ,Also it moved the production of insulating glass.So,it became a dealer of ISICAM AUTHORIZED PRODUCER-COMPREHENSIVE of ŞİŞECAM,and it has exceeded 100.000m2 insulating glass production that was the target in 2006.
Developing construction sector, and hence, as a variety of products to increase, targeted at the highest quality product and .
customer satisfaction ,also to grow domestically and to execute the sales activities abroad, to renew available technology, a second glass processing facility in 2010 to build and to get work done and positive developments are provided.